Image by thedarknut - pixabay
When you're faced with any crisis, the best way to try handling it is in a calm fashion. Right? Sometimes a crisis has to happen in order to create something beautiful. It's all about how the crisis is perceived. One man's hell can ultimately become another man's heaven. Today the COVID-19 crisis should be perceived no differently.
For nearly 15 years I had been entertaining the thought of becoming my own boss. And for 4 to 5 of those years, I had managed to successfully move some of my ideas from paper to somewhat of a profit. But the momentum of increasing those profits to reinvest back into the business and to actually making a steady income was painstakingly slow. So, back out into the workforce I would go. This scenario, I'm sure, is similar to millions of individuals who have desired to become their own boss.
The pressing need to pay my current bills, as well as the new ones I would make in the process, seemed to make my dream of becoming a stay-at-home freelancer a fleeting illusion. But I never gave up the idea of setting my own schedule and working from home. Now, here we all are facing possibly the biggest event of the year 2020, if not our lifetime, and we're confronting what could be the largest national layoff ever experienced in the last 50 or so years. We are being told to "work from home if at all possible" and to "keep a distance of at least six feet".

As many businesses are being ordered to close because of not being listed as "essential", millions of people will be forced to enter the world of remote working. Some will choose to wait it out in hopes of returning back to their jobs, but who really knows how long it will take for businesses to reopen and to begin generating enough revenue to accommodate all of whom was once on their payroll. And in the midst of non-essential businesses being ordered to close, there is another factor not yet realized. Many employees who are working for businesses that are deemed "essential" are being faced with some difficult choices. (1) Do I continue going into work and exposing myself and my family, or (2) Do I forfeit my paychecks and starve? Which would you choose?
For me, I have personally chosen the latter. As a warehouse employee, I was expected to continue to go into work with only the verbal safeguard rhetoric of keeping my hands washed and sanitized to minimize my chances of infection, and this was expected to assure my health and safety even when my employer was encouraging

ALL SHIFTS, ALL DEPARTMENTS

the necessary overtime to meet the increased demands of the public. More people means an increase in exposure! And I feel that just simply hand-washing alone would not keep me safe from possible infection. The minimizing of exposure would keep me safe from possible infection. So I left my job for now.
Taking a leave from my job wasn't a difficult choice for me to make, but that's just not the case for a lot of other employees who just don't have the time to take off and get paid. And believe me, the time that I have allotted myself to care for myself will be put to great use. For instance, on the first day of my leave, I immediately got to work. I did an online search for "

work from home

" jobs, or "virtual assistants", and a plethora of information became available. I also watched YouTube videos and wrote down a list of jobs that offered hourly pay for home-based employment such as data entry, transcription, captioning, call centers, content writing, and many other jobs that can be performed from home. But before I delve deeper into what I did to get started as a Virtual Assistant, I'll explain a little about what a Virtual Assistant is.
So, What Is A Virtual Assistant Exactly?
A Virtual Assistant (VA), also known as a Virtual Office Assistant, is an individual who is self-employed and typically provides administrative services, social marketing services, and/or technical services (IT) to companies (clients), working remotely from a home office. A Virtual Assistant can also perform micro-tasks such as run personal errands for a company or individual if one chooses. So, a Virtual Assistant is an independent contractor who is typically, solely responsible for their own work hours, rate of pay, and paying their taxes. Okay, now that you have an idea of what exactly is a Virtual Assistant, I'll get back to what I did to get my Virtual Assistant business started for as little to no cost at all.
As I did my research, I created a free
web page
by Google Sites to better promote myself professionally to potential employers. By creating a professional web page or website, you can have all of your information in one place, including your resume. Sure you can just submit a resume to potential employers, but why not get creative and have yourself stand out among the thousands of resume submissions companies probably receive on a daily basis. Here's a current version of my web page:
Once I was satisfied with the look and feel of my promotional web page, I began applying for many of the jobs I found hiring.

Virtual Assistant Jobs

is one website I found very helpful in this process. At this site, you will find job postings, ways of building onto your current skills, or developing new skills as well as becoming certified in specific areas to start earning money.
From a list of the YouTube channels that promoted "work-from-home" opportunities, I followed through by applying to the companies that were of interest. Since there is so much information readily available online for this sort of topic, you may find yourself becoming completely overwhelmed as I did. So, what I've done to keep myself organized was to create a folder on Google Drive labeled "Virtual Assistant Jobs" and within that folder, I would create a spreadsheet organized by which jobs were available and of interest, which jobs I applied for and when, and the follow-up information (like an email response, etc.) to ensure that I met any additional requirements in the proper time frame.
Creating a professional profile on Upwork
was also another necessary step that I took to increase my chances of landing a job that I wanted and to build onto my resume. When starting out on Upwork you will be asked to set your hourly rate. Upwork will take 20% of your hourly rate for their fees for the first $500 earned through their site. For money earned after $500, they will adjust their fee rate to 10%. So, set your hourly rate accordingly.
Other Platforms To Promote Yourself As A Virtual Assistant
PeoplePerHour WeWorkRemotely

affiliate advertisement

Why Do I Need A Website?

Of course, you do not need to create a website to promote yourself on any of these platforms. Just simply creating a professional profile on these platforms is enough to gain the attention needed to land a virtual assistant job. Again, creating a professional webpage or website enables you to have all of your information in a virtual space as well as allows you to stand out among other applicants. But there is another reason why I think creating a professional webpage/website can be an important step to take when it comes to promoting yourself as a Virtual Assistant.




Creating a professional webpage/website can possibly help generate other streams of income. For example, if you would decide to create a blog to accompany your site then you could join affiliates to advertise and sell their products on your platform. Not many affiliates are needed to generate a substantial and steady income. Doing appropriate research about the company and its product, and making sure that it's a good fit often will help you choose the right products your viewers will want to try as well. Get creative and choose affiliates that help reflect your own personal goals.
How I Created My Home Office With Less Than $20
While I worked tirelessly on my website, my blog posts, and utilized as many of the free resources I could to quickly establish myself as a Virtual Assistant, I also began creating my home office. Now, I have to be honest here. My 21-year-old daughter is a graphic designer and social influencer, so she also needed a quiet space to build onto her graphic design portfolio as well as to create promotional videos. So, she helped a great deal with the process of cleaning and setting up an empty bedroom that we had as a home office.
To keep our budget down to a bare minimum (since she had gotten laid off and I was temporarily off), the furniture we used to create a home office environment was mostly furniture that was either cluttering our bedrooms or that had been stored away. A sewing table, lamp, and chair that just took up too much space in my bedroom and that I wasn't using created the initial startup furniture we needed for our work station. The rest was simple like several vibrant pictures for the walls (thrift store $15), an old throw rug and a few throw pillows that we had lying around, we used to create a more casual atmosphere to invoke creativity when needed(my daughter's idea).
My daughter also used a bookcase she felt was cluttering her bedroom and we filled the shelves with old books about learning different languages, how to draw, write novels, and the like. And like magic, we transformed an empty bedroom into our very own work-from-home office. I do understand that some people may not have the extra space in their homes to create a home office with a door. So, I've provided here a couple of links on

how to create a quiet and productive office space without the need for an extra bedroom

. Just keep in mind, however, that in order to be successful, your office space must be kept free of clutter and free of noise

during your work hours

.
Now, more than any other is the time to begin thinking "home-based" or "remote" employment. Put yourself first, always. To be in the position to care for others, you must first care for yourself. Never believe that you are without options. Start creating a life that you can control.
More Work From Home Jobs Website Links And YouTube Channels: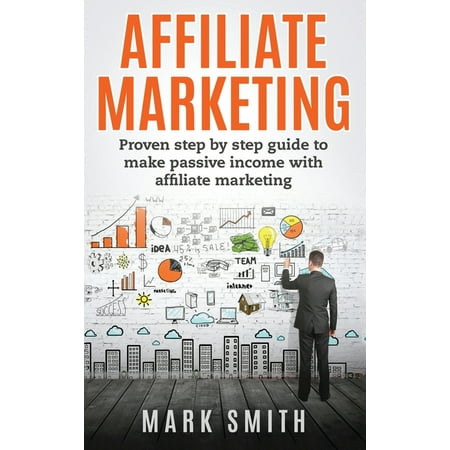 advertising
Websites:
DreamHome Based Work